Watersedge Marlins Baseball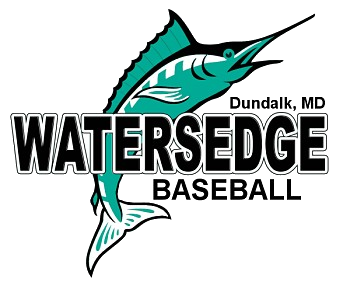 Watersedge Recreation Beach House & Ball Fields:

8278 Bullneck Road, Dundalk, MD 21222
For more information on Baseball please contact Norm Brown at (410) 282-4540 or Todd Smith at (410) 285-8090
---
2014 Baseball Season
Below are the schedules for this season! Click on your coach to see your team schedule.
2014 Tournament Dates
Listed below are the dates for the tournaments, see your coach for exact game times and locations.
7/8, June 13th through June 17th
9/10, June 20th through June 23rd
11/12,
13/15, June 20th through June 22nd
2014 Baseball Awards Ceremony
Our annual end of season awards ceremony will be held on June 25th, 6:30pm at the Watersedge Community Center.
Important Concussion Information
Those volunteering their time to coach for Watersedge baseball are asked to take the following concussion course: CDC Concussion Training. This is a free online course and is available to any parents who may be interested in the course also. For additional information contact Norm Brown.