Watersedge Marlins Baseball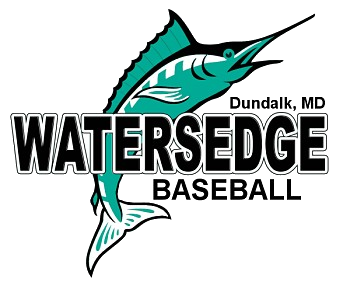 Watersedge Recreation Beach House & Ball Fields:

8278 Bullneck Road, Dundalk, MD 21222
For more information on Baseball please contact Norm Brown at (410) 282-4540
---
2015 Baseball Season
Registration for the 2015 season will run from February 25th through March 25th. You can stop by the Watersedge Community Center Wednesdays from 6pm to 8pm or Saturdays from 10am to 12pm to register. The registration fees are:
T-ball, 5-6, $70

Midget League, 7-8, $85

Little League, 9-10, $85

Little League, 11-12, $85

Pony League, 13-15, $85

Age determination date is April 31st, 2015
All registration fees must be paid at the time of registration. All registrants must also bring a copy of their birth certificate to be kept on file.
Practices will begin the first week of April. Opening Day will be held on May 2nd, 2015 (opening day game and picture schedules will be released at a later date). Games will begin in May and end in June. Anyone with physical disabilities, please contact the chairperson as soon as possible to arrange for special accommodations.
Marlins Gear
Click Here to see the available Marlins gear and ordering information. All orders must be in by April 10th.
2015 Little League Day
The Watersedge Marlins will be participating in Little League day on April 26th. Tickets are $10 each. All tickets must be purchased no later then March 31st.
Important Concussion Information
Those volunteering their time to coach for Watersedge baseball are asked to take the following concussion course: CDC Concussion Training. This is a free online course and is available to any parents who may be interested in the course also. For additional information contact Norm Brown.