Watersedge Marlins Baseball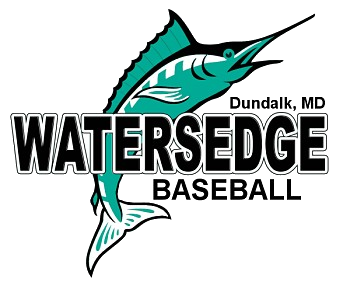 Watersedge Recreation Beach House & Ball Fields:

8278 Bullneck Road, Dundalk, MD 21222
For more information on Baseball please contact Norm Brown at (410) 282-4540 or Todd Smith at (410) 285-8090
---
2014 Baseball Season
The following are the days that each age group will be practicing. Schedules will be posted for each team as soon as they are available.
T-Ball: Monday & Wednesday
7/8: Tuesday & Thursday
9/10: Monday & Wednesday
11/12: Tuesday & Thursday
13/15: Monday & Wednesday
2014 Opening Day
Opening Day will be held on May 3rd this year! Picture schedule coming soon
Marlin's Gear
The online Marlin's Gear store is currently closed, however select items will be available for purchase at the beach house concession stand at the start of the season.
Important Concussion Information
Those volunteering their time to coach for Watersedge baseball are asked to take the following concussion course: CDC Concussion Training. This is a free online course and is available to any parents who may be interested in the course also. For additional information contact Norm Brown.