Watersedge Marlins Baseball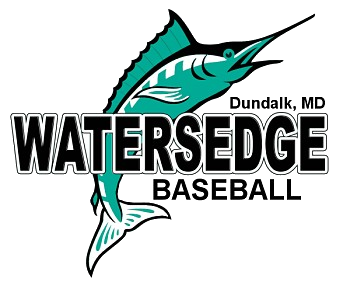 Watersedge Recreation Beach House & Ball Fields:

8278 Bullneck Road, Dundalk, MD 21222
For more information on Baseball please contact Norm Brown at (410) 282-4540 or Todd Smith at (410) 285-8090
---
2014 Baseball Season
Registration will begin on February 26th, 2014 and be held every Wednesday from 6pm to 8pm and every Saturday from 10am to 12pm at the Watersedge Recreation Center on Dundalk Avenue. T-Ball registration will be $65, all other age groups will be $75.
Marlin's Gear
Marlin's gear is now available online! Check out the spirit store at Shiflettandhorn.com. On the left of the page enter the access code webaseball and click go. The store will be open from February 26th through March 17th, it will then reopen March 18th through March 31st.
Important Concussion Information
Those volunteering their time to coach for Watersedge baseball are asked to take the following concussion course: CDC Concussion Training. This is a free online course and is available to any parents who may be interested in the course also. For additional information contact Norm Brown.